As you all know SIEGE:AS THE WORLD DIES BOOK THREE is coming out on April 24, 2012. I'm so excited to finally see the third and final book in the trilogy hit the shelves of bookstores. It's been one helluva a ride with Jenni and Katie.
The book will be available in North America and in Canada at Amazon.com and most online retailers as well as your local bookstores.
I will have some autographed copies available to purchase through my online store in the near future.
Later this year, THE FIRST DAYS: AS THE WORLD DIES BOOK ONE will be released in mass paperback with an all new cover. The big book cover reveal will be occurring in early May during Zombie Craze at The Bookish Brunette blog.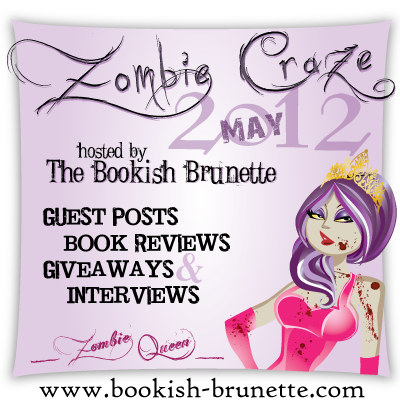 So far 2012 has seen the release of two new books to add to your bookshelves.
UNTOLD TALES VOLUME 2 was released in March and features two new short stories and a novella based in the AS THE WORLD DIES universe. Popular characters, Ken and Lenore, are featured on the cover and are the main characters in the novella called "Friendship in the Time of Zombies."
This second volume in the UNTOLD TALES can be purchased on amazon.com in Kindle and paperback, and most other online retailers.
If you wish to purchase an autographed copy, please contact me directly at rhiannonfrater @ gmail.com.
BLOOD & LOVE AND OTHER VAMPIRE TALES was also released in March. It features short stories about the beautiful undead. The tales are about love, blood and revenge and span a time period of a hundred years with a diverse cast of characters.
This tome has some of my personal short story favorites including "The Memoirs of Moniki the Great" and "Vengeance."

The BEAUTIFUL and AMAZING cover art is by Claudia McKinney of PhatPuppy Creations.
This short story collection is exclusively sold in Kindle format on Amazon.com for .99.
The autographed paperback is sold exclusively through my blog for $5.00 (plus shipping & handling).
After a lot of soul-searching and several long conversations with my husband, I have decided to self-publish my futuristic zombie novel, THE LAST BASTION OF THE LIVING in the early summer. I hope to commission cover artwork from the fabulous Claudia McKinney of
PhatPuppy Creations
.
The first draft is presently with the test readers. Once I have their notes compiled, I'll revise the manuscript before sending it to my editor, Felicia Sullivan of
Indie-Editor
.
I will announce the official release date as soon as I have a definitive time frame.
The Bastion was humanity's last hope against the fearsome undead creatures known as the Inferi Scourge. A fortified city with a high wall, surrounded by lush land rich with all the resources needed to survive, protected by high mountain summits, and a massive gate to secure the only pass into the valley, the Bastion became the last stronghold of the living on earth. But one fateful day, the gate failed and the Inferi Scourge destroyed the human settlements outside the walls and trapped the survivors inside the city. Now decades later, the last remaining humans are struggling to survive in a dying city as resources and hope dwindle.
Vanguard Maria Martinez has lived her whole life within the towering walls of steel. She yearns for a life away from the overcrowded streets, rolling blackouts, and food shortages, but there is no hope for anyone as long as the Inferi Scourge howl outside the high walls. Her only refuge from the daily grind is in the arms of her lover, Dwayne Reichardt, an officer in the Bastion Constabulary. Both are highly-decorated veterans of the last disastrous push against the Inferi Scourge. Their secret affair is her only happiness.
Then one day Maria is summoned to meet with a mysterious representative from the Science Warfare Division and is offered the opportunity to finally destroy the Inferi Scourge in the valley and close the gate. The rewards of success are great, but she will have to sacrifice everything, possibly even her life, to accomplish the ultimate goal of securing the future of humanity and saving it from extinction.
Dear friend and evil cohort, Kody Boye, and I have been conspiring on a Young Adult novel together since late last year. I never would have thought of doing a YA if not for a brain-storming session we had one night while chatting in my kitchen. Kody and I came up with an idea we both loved and decided to take the plunge writing together.
Our two heroes are Adam and Christy. Kody will be writing for Adam, while I do the honors with Christy. We love these characters and the story we've developed. We had a ton of fun creating a bible for the novel and dreaming up the storyline.
We already have 10,000 words written on the manuscript and hope to finish it this month. Again, we're planning to use Claudia McKinney of PhatPuppy Creations for the cover.
Casting Call - attention teen models
I guess two teenagers (one boy one girl) sitting opposite each other cross-legged. The girl can wear a hoodie and have the hood up. The idea is they are looking at a small cauldron.
No monetary compensation - but book credit and a copy for your port.
And please - NO CELL PHONE PICS - only professional images please. The best pic will be chosen by myself and the author.
Adam and Christy are 16 and 17, so if you are anyone you know fits this age group, please feel free to snap a photo and send it in to Claudia McKinney. You can contact her via her
website
.
Here is the synopsis for THE MIDNIGHT HOUR.
Adam and Christy have been best friends since kindergarten. Always the perpetual outsiders in their small town in Texas, they've always had to deal with nasty comments from their classmates. Adam's slight build, sweet-nature, and wry sense of humor have marked him as the gay kid in school, while Christy's long hair, hippy parents, and mesmerizing amber eyes have her tagged as a witch.
On both counts the bullies are right.
Their junior year in high school seems destined to be the same old same old until Christy decides to cast a love spell for Adam at the midnight hour. After nothing seems to happen, Adam is convinced he will spend the rest of his high school years without someone special. That is until the next day when an alluring and mysterious new boy enrolls at school and sets hearts a flutter, including Adam's.
Meanwhile, Christy's mad crush on the handsome jock, Ian, seems to be going nowhere fast and she's determined to change her luck and her destiny. Struggling to capture the heart of Ian while trying to come into her full witch powers are tough enough, but when a great evil arrives in town that threatens everything they hold dear, she realizes that finding a boyfriend is the least of her and Adam's worries.
Soon Adam, Christy, their potential love interests, and their good friends Drifter and Olivia, will have to battle a force of darkness that has killed before in their town and will again.
I'm also planning to release the 2nd book in the Pretty Vampire Series and 3rd book in the Vampire Bride series.
It's going to be a busy year!