The release day for SIEGE, the final book in the AS THE WORLD DIES trilogy.
I cannot express how excited, happy, overwhelmed, and just a little traumatized I am. It still just floors me every time I think about how this series got started way back in 2005 and what it has grown into. Sometimes, it feels like an eternity since I wrote the opening scene, other times, like today, it feels like I blinked my eyes and here we are.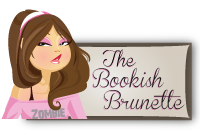 Since today is release day, it's very fitting that today's stop is at
THE BOOKISH BRUNETTE.
Ashley had been a huge supporter of the series ever since she read THE FIRST DAYS. She even gave the first book a Crowned review on her site, which is the best you can receive from her. And now SIEGE has received the same! Another Crowned Review I treasure this review, which you can read by clicking the image below.
Ashley's rabid support of the series drew a lot of attention since her initial review and I give her a lot of kudos for getting the word out about the adventures of Jenni and Katie in zombieland. Quite honestly, I'm so glad she reached out to me during Zombie Craze 2011, because since then I've got to know her pretty well and she's a great gal.
So take a leap over to The Bookish Brunette and see what she has to say about the final installment of AS THE WORLD DIES.
And don't forget about Zombie Craze coming in May, 2012!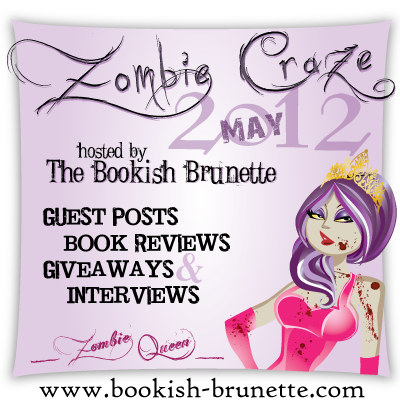 Other stops on the tour so far!
Day 1:
Check out my guest post
"Let Me Frighten You"
at Addicted to Heroines.
Day 2:
Check out my guest post
"Zombies-Texas Style"
at Swedish Zombie.
Day 3:
Check out my guest post
"Horror Writers-Are We Really That Scary"
at Blood, Sweat and Books and a
review
of SIEGE at Livre De Amour.
Day 4:
Check out my guest post
"The Power of Fandom"
at Love of Books.
Day 5:
Check out my interview with Jess at
Jess Resides Here and enter
her own SIEGE giveaway.
Day 6:
Check out my
interview and Smash's review
of SIEGE.
Day 7:
Check out my in depth
interview with Bad Ass Book Reviews
at the first tour stop. Also enter their
SIEGE giveaway
. Read my guest blog post
"Women, Society, and the Zombocalypse"
at the second tour stop at FishMuffins of Doom.
Day 8:
The ever rabid-leader-of-the-Frater-Fan-Cult Giselle of Xpresso Reads
interviews me and we discuss SIEGE. Also read her awesome review of the final book!
Make sure to enter the SIEGE Blog Tour Giveaway hosted by Addicted to Heroines!!
Click the image below