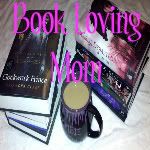 Today's post is a fun one. Amy aka Book Loving Mom, asked me to write about what someone should do during the zombie apocalypse. Weirdly, I had to really think about this one a tad more than I thought I would have to. I ended up using the actions of my characters in the Untold Tales for guidance. I had never thought about actually writing out a guideline for survival, so this was fun!
Read my blog post here.
Please add your advice in the comment section of her blog and let me know if you agree or disagree!
Also, Amy has read Untold Tales Volume 1 and 2 and reviewd them on her site.
Other stops on the tour so far!
Make sure you enter the giveaway to win both Untold Tales books!
If you want to pre-order an autographed copy, click here.
Tomorrow's blog tour stop is at Blook Girl where I will be talking about women in horror!