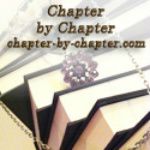 One of the interesting parts of going on a blog tour is writing guests posts for the hosting blogs. Mary Ann at Chapter by Chapter is new to the AS THE WORLD DIES universe, and I'm so excited she offered to host a day of the blog tour. I offer each blog host a choice of reviewing the books, having me write a guest blog, or interviewing me. Mary Ann asked for a guest blog post and recommended that I write about love during the zombocalypse.
I thought this was a GREAT idea.
In my heart of hearts, I consider the soul of the AS THE WORLD DIES zombie trilogy to be the close friendship between Jenni and Katie. I love how the two women form a deep bond in the first hours of the zombie rising and how they support each other through the good, bad, and horrible times that follow.
Read about how I handled love (in all its various forms) over at Chapter by Chapter by clicking
here
.
Buy your copy of AS THE WORLD DIES UNTOLD TALES VOLUME 2
You have several options for purchase:
To buy the paperback at amazon.com, click here.
To buy the Kindle at amazon.com, click here.
To purchase other ebook formats, click here.
To purchase an autographed copy from me, click here.
Other stops on the tour so far!
Make sure you enter the giveaway to win both Untold Tales books!