Note: Due to severe storms, The Bookish Brunette blog stop is delayed until later today.
I'm so happy to get this sci-fi/horror/zombie story into the hands of my fans. It started with a dream three years ago and evolved into a kick ass tale of epic proportions. This is seriously one of my favorite books I've written. It rests in second place behind THE TALE OF THE VAMPIRE BRIDE.
This was also one of the most challenging stories I have ever told and I am very pleased with the final results.
I hope you enjoy reading it as much as I enjoyed writing it.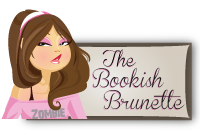 The first blog stop is at THE BOOKISH BRUNETTE. Ashley is well-known as the Zombie Queen and adores all things zombie. Check out her review of THE LAST BASTION OF THE LIVING by clicking here.
Also make sure to enter the tour giveaway she is hosting. Win an autographed book, bookmarks and a Rhiannon Frater tote bag!
Also make sure to check out all the tour dates.
The complete list is here.