Giselle has been a...uh....passionate supporter (*cough* rabid stalker *cough*) since she read THE FIRST DAYS. She's an avid reader and well-known blogger and has been a big pusher of all things Rhiannon Frater. I have often added books she's positively reveiwed to my "to read" list so I was very happy that she counts herself as a fan.
From a recent blog I wrote:
Oh, hell. Let's be frank. If there is a cult of Rhiannon Frater, Giselle started it and is the high priestess. She's a very ardent fan and is a huge supporter of my writing. I'm very grateful to her for her ardent support and honest reviews of my work (she was a test reader for THE LAST BASTION OF THE LIVING and kicked me in the teeth more than once when I screwed something up).
Giselle got an early look at the novel and gave me a lot of feedback that helped shape the narrative into a much stronger story. I am very grateful for her input. She was nitpicky as hell, which is exactly what a test reader should be.
Giselle's early review on Goodreads (after reading the rough draft) garnered a lot of attention. Here it is for your viewing pleasure:
Holy shit! This. Was. Incredibly. Insane. Rhiannon really outdid herself with this one. It's fascinating, definitely unique, and completely blew my mind.






I won't write a full review now. I'll wait til I read the finished product but I can promise you this is absolutely brilliant and like nothing you've read before. She takes zombies to a whole new, unimaginable level, adds in some romance, intrigue, and - as usual - excellent characters! GAH. My god I can't even begin to tell you how much I LOVED it. Do you hear me? THIS IS FUCKING AMAZING.






This... THIS is why I love to read. I breathe for books like this.
She has now written a full review of the novel that you can read at Xpresso Read
here.
Also, per her request, I created a "dream cast" for the novel. Check out my picks, and suggest your own.
Enjoy!
Other stops on the tour so far!
Day 1:
Check out The Bookish Brunette's awesome 5 Stilletto (stars) review of the book
here
.
Make sure to enter THE LAST BASTION OF THE LiVING Blog Tour Giveaway hosted by The Bookish Brunete!!
Click the image below to enter!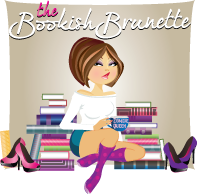 To Purchase THE LAST BASTION OF THE LIVING
Autographed paperbacks $15.00 click
here
All ebook formats other than Kindle can be purchased at Smashwords by clicking
here
.
Kindle ebooks can be purchased by clicking below for $3.99 and paperbacks are $15.00.