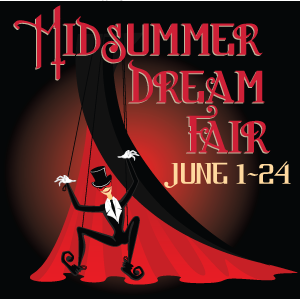 Today I have a guest post up at J.L. Bryan's Midsummer Dream Fair! I'm officially THE FREAK SHOW. Which makes a lot of sense if you think about it.
Please
click over
and read my blog post about The Freak Show and how it relates to PRETTY WHEN SHE DIES, a favorite novel among vampire fans.
Also enter the giveaway for a FREE copy of PRETTY WHEN SHE DIES!
Thanks to the fabulous J.L. Bryan for hosting this fun event and Smash Attack Reads and In The Closet with a Bibliophile for sponsoring my freak show!